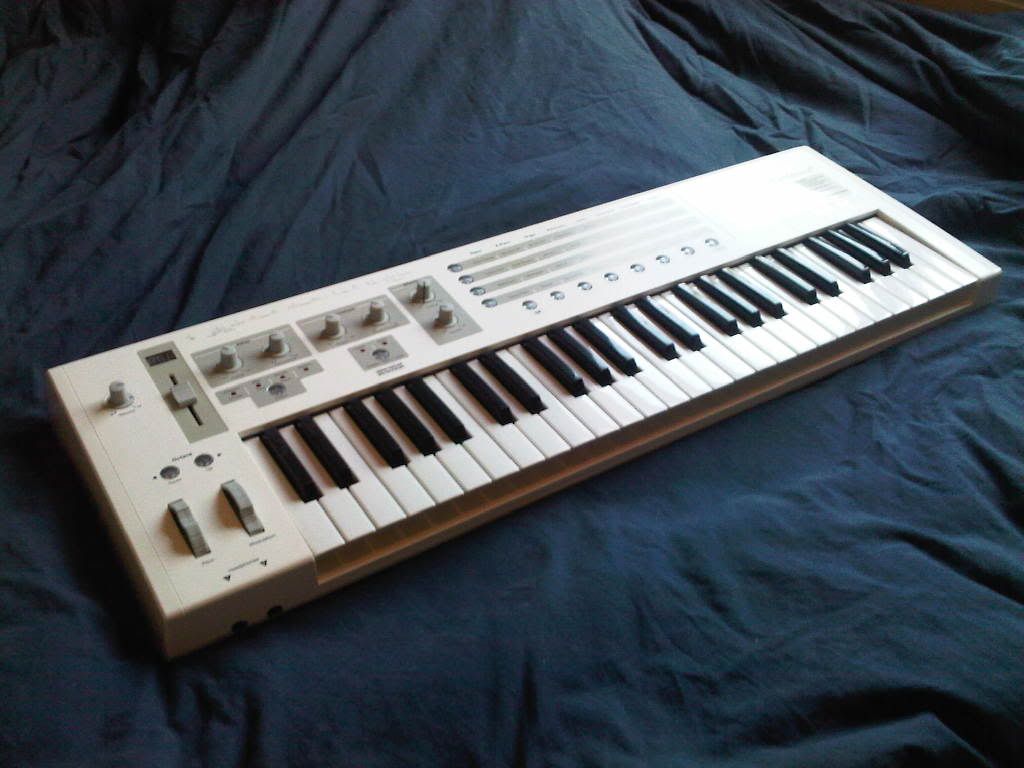 I was looking for a small midi controller. On my search for a controller I met the EMU Shortboard. I think this controller looks great. Warm white. Slick and stylish.
It's a controller with a little extra because it also has it's own soundbank with the most commonly used Proteus sounds. Seeing the
$300
$120 price tag I felt a nice vibe and went for it. Did this shortboard meet my expectations? Find out in this post!
Something professional and easy to place in my recording room. I knew I wouldn't use a full range keyboard and I'd mainly use software synthesizer sounds. I felt it was about time to ditch my old Casio keyboard. I didn't need those crappy speakers and keyboard sounds. The only reason for this keyboard was its midi-out function. I thought I was really missing something not having a pitch wheel. Anyway, it was time for a midi controller. Something not too expensive and simple.
This one is back on craigslist.
It's important for yourself to know where you wanna use the keys for. I'm no piano player and I'm not planning on playing piano. I just want the make nice sounds and background chords for my tracks. I don't want to play live piano and If I did I would suck at it. For me the 49 keys are more than enough. See me saying almost exactly this in the video beneath!
I can only compare the keys to the Casio keyboard I've got and the M-Audio Full Range midi controller my friend has. To me the keys feel great. Light, fast and very comfortable. The knobs turn smooth and so does the pitch wheel.
Smooth turning pitch & modulation wheel
What I really like is the USB feature. You just plug in the usb cable and you're good to go. No need for a midi out cable or even a power adapter.
Some final words in this video.
All I can say is, I really like what I bought. Check back soon because in my next post I will show you how I recorded a new song using this keyboard!